Anyone can learn.
Try this exercise.
Use the opposite hand to the one that you use for writing. Choose another subject to draw, not from a photograph this time but from life. Try something with lots of angles and straight lines, ie chairs or tables etc. Now draw your subject carefully, take your time, you will find that the side of your brain that deals with your writing gets confused, you will concentrate more on the subject before you , the final outcome will not probably inspire you but notice how loose and free your style has become.....
Using the right side of you brain.
Forgers of signatures for example, turned the original upside down to see the exact shapes of the letters more clearly ie. in the ARTISTS MODE. Try It.......I am sure if you try the above test you will agree that everyone has an ability to draw and paint. It is just a question of teaching the other half of our brains, the part that we do not use as much as we should, to see things as if they where brand new, as a child would see them for the first time.....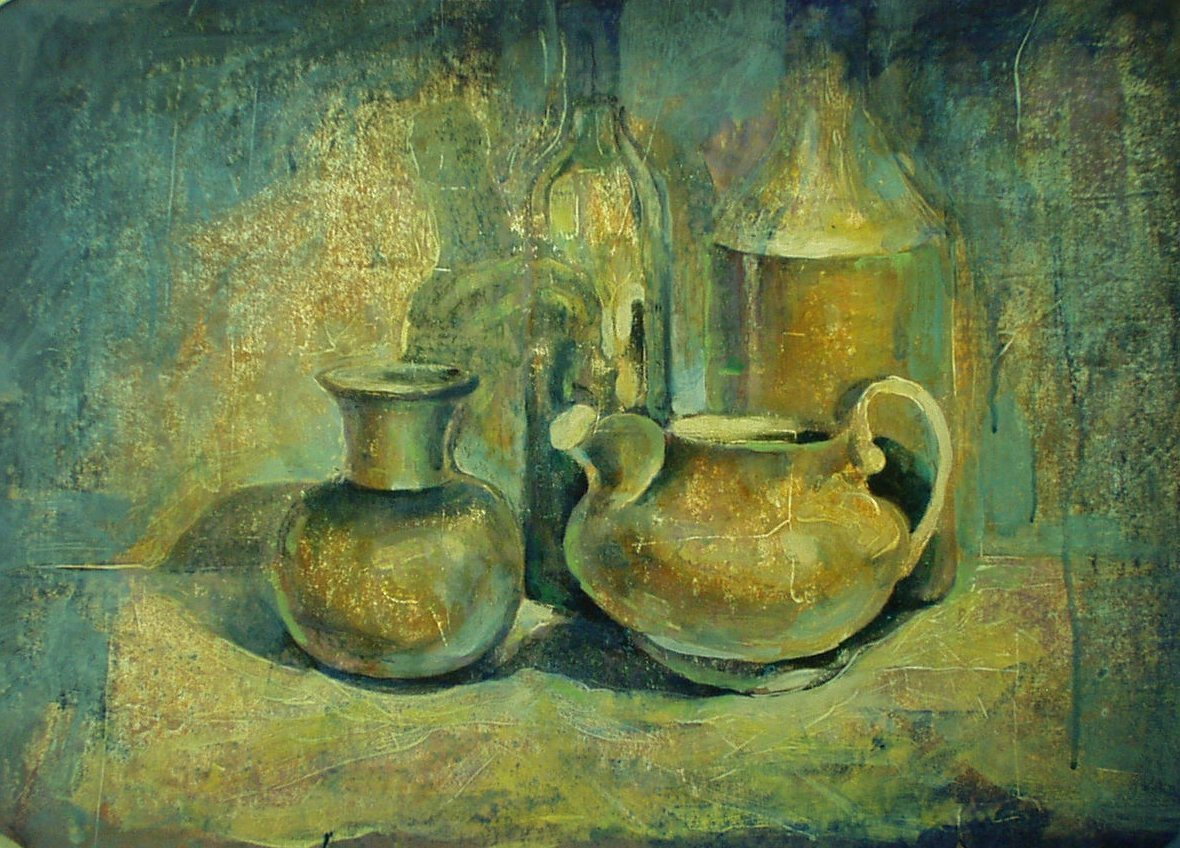 Ashton Art Group.
Ashton Art Group has been based in the town of Ashton In Makerfield for nearly fifty years.
Some excellent artists have developed through the club.
We meet every Thursday at Heath Road Day Centre, 8pm - 10pm.
The annual exhibition is currently held in June at St Thomas Church Hall.

Ashton in Makerfield